The Australian education system is one of the most respected in the world. Australian universities regularly rank among the top universities in the world, and are respected for their high-quality teaching, research and innovation. Australian universities offer a wide range of undergraduate and postgraduate programs, as well as research opportunities. They are also known for their friendly and welcoming campuses, which offer a great study and social experience.
Due to the many post-study career chances, PR opportunities, safety concerns, range of degrees, and other factors, "Study in Australia" has become a well-known catchphrase for international students. Australia is one of the most famous studies abroad countries for students from around the world. It is home to some of the most well-known cities in the world, including Melbourne and Sydney, which are renowned for their excellent standards of living, safety, and employment prospects.
Higher education in Australia is challenging, enjoyable, and rewarding since the country's educational system encourages innovation, creativity, and independent thinking. Australia offers a wide range of possibilities from high school through university, TAFE (Technical and Further Education), and VET (Vocational Education and Training) to satisfy every student's interest. However, most students are ignorant of the advantages and legitimate justifications for studying in Australia.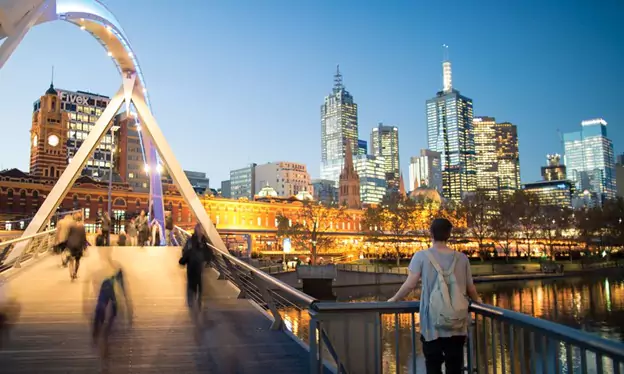 The number of international students studying in Australia has more than doubled in the past decade, making Australia the third most popular destination for international students after the United States and the United Kingdom. The Australian education system is well respected and is known for its quality, innovation, and creativity. Australian universities are ranked among the best in the world and offer a wide range of courses and programs. Employers highly regard Australian qualifications all over the world, and the Australian education system is known for its flexibility, affordability, and quality.
The Australian education system is divided into three levels: primary, secondary, and tertiary. Primary education is compulsory and is provided free of charge in government schools. Students attend primary school for six years and then move on to secondary education, which is not compulsory but is highly recommended. Secondary education is also free of charge in government schools and lasts for five or six years, depending on the state or territory. Upon completion of secondary education, students may choose to attend a university, TAFE, or VET institution.
Australia has forty-three universities and is home to some of the best universities in the world. The University of Melbourne and the University of Sydney are ranked among the top 30 universities in the world, this article will be a comprehensive guide for you as you plan your "Study in Australia adventure" if you hope to obtain an international degree from an Australian university. Here, we'll talk about the benefits of studying in Australia, the country's climate, top universities, educational system, tuition costs, what it's like to apply to Australia as a minor, and other topics. we are dedicated study in Australia consultants. There are various institutions, but we know students and how to tackle with various obstacles they face while applying. We own various certificates for our work. Furthermore, the Australian Capital Territory's rural parts are city-states. International students go to rural areas to be eligible for PR.