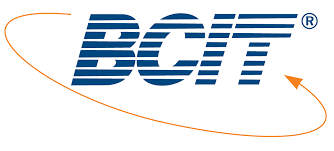 University:
British Columbia Institute of Technology, BCIT
Overview:
Earn your Chartered Professional Accountant (CPA) designation and pursue a rewarding career in accounting and finance. Professional accountants are in high demand in the Canadian workforce, earning above-average salaries with unlimited opportunities for career growth. Employers rely on the financial acumen, strategic mindset, and management skills of professional accountants to steer their organizations to business success.
The Professional Accounting advanced diploma courses are designed for degree holders in any discipline who require prerequisite courses for admission to the CPA Professional Education Program.
About the program
12-month full-time or
Part-time at your own pace
Fast-track to a CPA designation
Courses recognized by the Chartered Professional Accountants of BC
Courses offered in Downtown Vancouver
The full-time program runs during the day and in a cohort
Part-time program runs evenings and weekends
Who should apply for the Professional Accounting Advanced Diploma?
The Professional Accounting advanced diploma program is right for you if you:
Completed a bachelor's degree in any discipline
Are looking to earn your CPA designation
Want to pursue a multi-faceted business career
Ready to enroll in the Professional Accounting advanced diploma program? Visit Entrance Requirements to get started.
What grads can do
Thanks to the comprehensive courses included in the Professional Accounting advanced diploma program, graduates of the program are ready for entry-level and mid-level positions in a variety of business settings. They are also prepared to further their education by completing a bachelor's degree in just one extra year.
To find out more about the positions Accounting diploma grads enter, visit Graduating and Jobs.
International study
BCIT offers a number of international study opportunities that helps students gain a global perspective of the economy, culture, government, and everyday life of the country they study in. You could participate in a summer field school or complete an international degree. Learn more about studying abroad.
Visit website:https://www.bcit.ca/programs/professional-accounting-advanced-diploma-full-time-part-time-5290advdip/
Intake
Sept
Campus
Burnaby Campus