Integrated Resource Management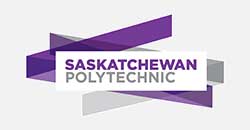 University:
Saskatchewan College
Program Overview
Saskatchewan's natural resources are rich and varied—fisheries, forests, wildlife and park areas. Integrated resource management (IRM) takes a balanced approach to managing these resources. The focus is on sustainability and stewardship.
Integrated resource management practitioners are analytic thinkers who combine a knack for science with a love of the outdoors. It's an excellent career choice if you want to play a role in sustainable silviculture (forestry management), fisheries, wildlife or park management.
Integrated Resource Management is a two-year diploma program that gives you a unique perspective on balancing the environmental, economic and social factors of natural resource development. The program emphasizes hands-on learning through labs, camps, field exercises and work experience. You'll learn how to collect and analyze data, enforce regulations and monitor resource use. You'll develop knowledge and skill in:
applying Global Positioning Systems (GPS) and Geographical Information Systems (GIS) to resource management situations
applying statistics to resource management problems
fish, wildlife, forestry and parks management
implementing quality control
mapping, compassing and remote sensing
operating and maintaining chainsaws, boats and trailers
plant and wildlife identification
research design, analysis and technical reporting
surviving in the wilderness
You'll graduate with hands-on experience from a North American Wildlife Technology Association (NAWTA) accredited program.
Get Your Feet Wet and Hands Dirty
Field camps are a popular part of Saskatchewan Polytechnic's Natural Resources programs. We have our own outdoor camp on the north side of Candle Lake, the Hannin Creek Education and Applied Research Centre. You'll spend three weeks here in the fall learning a variety of hands-on skills. You'll return for winter camp to learn about winter ecology and outdoor survival.
Diploma to Degree
Ladder your Integrated Resource Management diploma into a degree at the University of Regina (Bachelor of Science in Environmental Biology), Lakeland College (Bachelor of Applied Science in Environmental Management) or University of Regina/First Nations University of Canada (Bachelor of Arts in Resource and Environmental Studies).
Bachelor of Applied Management
Leverage your diploma into the Bachelor of Applied Management degree at Saskatchewan Polytechnic with only two years of additional study. Remote classes and part-time options are available.
Visit the website: https://saskpolytech.ca/programs-and-courses/programs/Integrated-Resource-Management.aspx