Cybersecurity - Canadian Context (Toronto) (5911)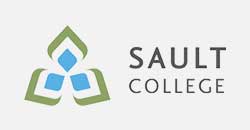 University:
Sault College
Overview:
The Cybersecurity program is designed for individuals seeking knowledge and certification in computer and network-related administration and security.
The Cybersecurity program gives students the knowledge and practical skills to become an industry-ready IT security professional.
In addition to communication and support training, students receive training on popular operating systems, including Microsoft Windows, Microsoft Windows Server, and Linux. Moreover, students learn how to configure computer and network technologies such as Cisco routers and switches, server virtualization, network services, and security technologies and perform penetration tests, vulnerability assessments, and forensic analysis of security breaches. Additionally, students learn how to communicate effectively and manage time and IT-related projects within a Canadian corporate infrastructure.
Requirements & Program Information
Ontario College Diploma, Ontario College Advanced Diploma, Degree, or equivalent.
It is preferred that students have an educational background in an area of Information Technology: computer engineering, software, hardware, networking, or a related discipline.
Applicants whose first language is not English must provide proof of English proficiency. Sault College accepts the TOEFL, IELTS, or equivalent test to satisfy our English admission requirements.
Visit Website: https://www.saultcollege.ca/programs/information-technology-studies/cybersecurity-canadian-context-toronto