Business Information Technology Management (Artificial Intelligence Operations Management)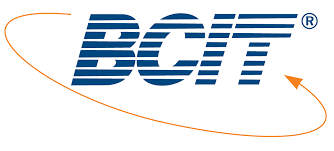 University:
British Columbia Institute of Technology, BCIT
Overview:
Artificial intelligence (AI) has been called the new electricity. AI and machine learning (ML) systems are currently utilized to organize supply chains, manage customer relationships, transfer organizational knowledge, and optimize enterprise resources. According to estimates, up to 47% of jobs could be automated by AI, robotics, and machine learning systems in the next two decades. Firms have identified that a lack of skilled people makes deploying machine learning capabilities an ongoing challenge. Due to these factors, numerous jobs will become available for managing these systems.
The Business Information Technology Management (BITMAN) – Artificial Intelligence Management (AIM) option will train artificial intelligence/machine learning management knowledge workers for entry-level positions managing AI/ML/business intelligence solutions. This option will focus on AI business models, AI ethics, machine learning for business (supervised learning, neural networks, and deep learning), computer vision, and natural language processing (NLP).
About the program
Two-year, full-time diploma program
Extensive exposure to the industry offers exceptional networking opportunities
Business consulting projects provide hands-on experiences looking at real-life industry problems in all fields of business including finance, operations, and customer development
Work experience is not required, but highly recommended
Learn more about the benefits of earning your diploma with the Program Details.
Who should apply for the Business IT Management Diploma?
You might find the most benefit in this program if you:
Are interested in combining AI technology and business
Have a combination of academics, business, or volunteer experience
Have a unique idea you want to develop within your company or as an entrepreneurial venture
Are a team player interested in big-picture thinking and strategy
If this sounds like you, apply today on our Entrance Requirements page.
Your experience matters
Do you have another degree or diploma? You may be able to earn credits to advance directly to the second year of the diploma program. Find out if you're eligible for Advanced Placement.
What grads can do
With your hands-on experience and training, you'll be prepared upon graduation to move immediately into entry-level and growth positions in technical support, business analysis, and project management in a variety of companies and industries.
You'll also have the option to continue with your studies to complete your Bachelor of Business Administration (BBA) degree at BCIT with full-time or part-time evening courses. Earning your diploma helps open new doors for your career, and many students begin working immediately after graduation while continuing their training to earn a bachelor's degree to improve their skills and career prospects for the long term.
Learn more about the specific opportunities available to graduates on our Graduating and Jobs page.
Visit Website:https://www.bcit.ca/programs/business-information-technology-management-artificial-intelligence-management-option-diploma-full-time-623adipma/
Intake
Sept
Location
Burnaby Campus