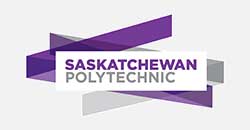 University:
Saskatchewan College
Program Overview
All core program students beginning or applying to the program after July 2021 will be required to complete Introduction to Business (BUS 104) with the exception of the following:
Core program students who completed Year One of the Business Diploma program through the School of Continuing Education (Saskatchewan Polytechnic), Saskatchewan regional colleges, Saskatoon Campus or Prince Albert Campus are exempted from completing BUS 104 – Introduction to Business provided they apply to graduate on or before June 30, 2022.
Saskatchewan Polytechnic's Business diploma will give you a competitive edge in your career. Business students are tomorrow's accountants, financial officers, marketing managers, insurance brokers, human resources specialists, sport managers, municipal administrators, and entrepreneurs. Many of the diploma specialties also provide opportunities for co-op work placements.
Our two-year Business diploma program is offered full-time as follows below.
Note: Locations may be subject to change annually.
Moose Jaw (all specialities except Municipal Administration)
Saskatoon (Accounting speciality - offered in person beginning Fall 2023)
Saskatoon (Marketing speciality - delivered via live streaming)
Prince Albert (Management speciality only)
Flexible learning options including online and evening classes are available through the School of Continuing Education.
Note: The Municipal Administration speciality is offered exclusively online.
International students are accepted to the Moose Jaw and Prince Albert programs.
The Business certificate program is equivalent to the first year of the diploma program. The first year provides a well-rounded foundation in core business concepts, including accounting, computers, economics, human resources, insurance, organizational behavior, marketing and more. The second year allows you to specialize in one of the following areas of expertise.
Visit the website: https://saskpolytech.ca/programs-and-courses/programs/Business-Diploma.aspx